DeLTA Center Colloquium - Sean Redmond (University of Utah)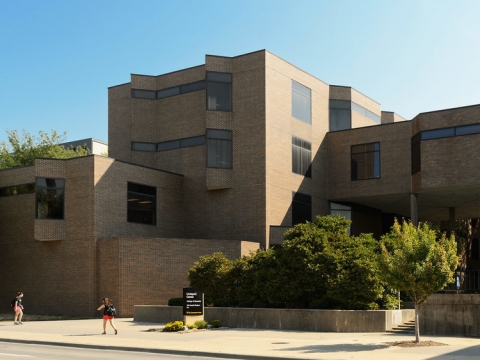 Friday, April 21, 2017 -

9:00am

to

10:30am
Sean Redmond, Director of Undergraduate Studies for the Department of Communication Sciences & Disorders at the University of Utah, will be presenting a colloquium to the DeLTA Center.
A primary focus of Professor Redmond's research "has been to provide information on the nature and course of language disorders across different clinical populations (e.g. specific language impairment, ADHD, cerebral palsy) with special attention to the acquisition of morphosyntactic competence. A complementary research focus...has been trying to untangle the relationships between primary language impairments and the emergence of secondary socioemotional difficulties."
From the Faculty Activity Report, University of Utah, 9 December 2016. https://faculty.utah.edu/u0034756-Sean_Redmond,_PhD,_CCC-SLP/research/index.hml.
Title: Sex and its effects on the course and management of children's language disorders
Abstract: Male sex is recognized as a general risk factor for neurodevelopmental disorder- most notably for autism and ADHD. To a lesser extent, this has been true for idiopathic language disorders as well.  In this talk, data addressing the nature of sex differences associated with children's linguistic symptoms and in the provision of services to them will be presented.
++Coffee, water, and pastries will be provided.
Back to top »