DeLTA Center - Matthew Kayser (University of Pennsylvania)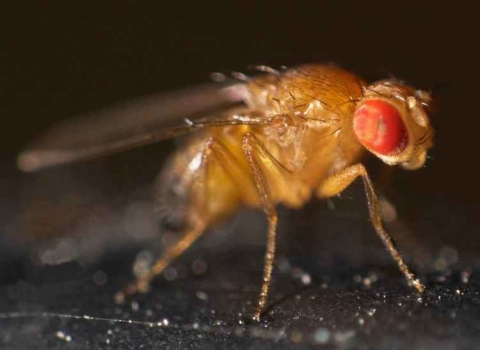 Friday, April 1, 2016 -

9:00am

to

10:30am
Dr. Matthew Kayser will be visiting the DeLTA Center on Friday, April 1. Dr. Kayser received his Ph.D. in Neuroscience from the University of Pennsylvania School of Medicine in 2007 and is currently an Assistant Professor of Psychiatry at the Penn School of Medicine. Dr. Kayser was given the Burrows Wellcome Fund Career Award for Medical Scientists in 2015.
Research Focus
Dr. Kayser studies how neural circuits give rise to complex behaviors, and how disfunction of neural processes can cause mental illness. He focuses on understanding how sleep contributes to sculpting brain circuits during development and at other times of life. To answer these questions, he primarily uses Drosophila melanogaster (the fruit fly). The fly provides unparalleled neurogenetic approaches towards unraveling the neural logic of complex behaviors. Also, genetic and molecular insights from Drosophila have repeatedly translated to other organisms, even humans.
His latest publication can be found online: Sleep deprivation suppresses aggression in Drosophila.
Event Schedule for Friday, April 1:
Roundtable: 9:00 am - 10:30 am, S204 Lindquist Center
Colloquium: 3:30 pm - 5:00 pm, S121 PBBB
Back to top »