DeLTA Center Roundtable - Dan Yurovsky (University of Chicago)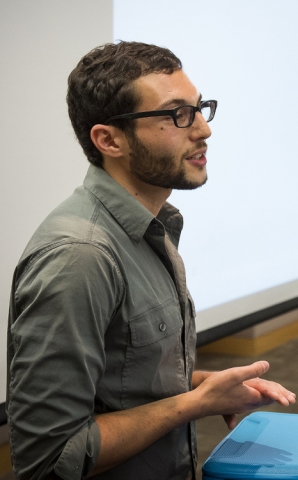 Friday, November 3, 2017 -

9:00am

to

10:30am
Dan Yurovsky, Assistant Professor of Psychology at the University of Chicago, will be discussing his research with the DeLTA Center.
"Dr. Yurovsky studies how learn from the people around us, and especially how children learn language. Children learn the meanings of thousands of words by the time they can run down the street. Yet, these same children continuously forget where they left their hats and coats. Dr. Yurovsky's research aims to explain this puzzle by taking a systems perspective: successes (and failures) of learning emerge from the coordination between cognitive constraints and the learning environment. "
From the Department of Psychology, University of Chicago, 28 August 2017.
https://psychology.uchicago.edu/directory/daniel-yurovsky
+ Coffee, water, and pastries will be provided
Back to top »