DeLTA Center Roundtable - Elizabeth Walker (University of Iowa)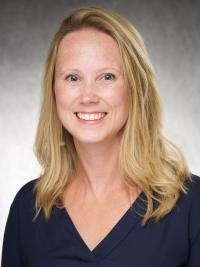 Friday, October 20, 2017 -

9:00am

to

10:30am
Iowa Memorial Union (IMU)
Elizabeth Walker, Assistant Professor in the Department of Communication Sciences and Disorders at the University of Iowa, will be discussing her research with the DeLTA Center.
Dr. Walker's research interests include "pediatric audiology and aural rehabilitation".
From the Department of Communication Sciences and Disorders, University of Iowa, 28 August 2017.
https://clas.uiowa.edu/comsci/people/elizabeth-walker
Title: Effects of Inconsistent Auditory Access on Language Development in Children who are Hard of Hearing
Abstract: Although children with mild-severe hearing loss compose the majority of children with hearing loss, this population of children have been under-served and under-researched compared to children who are deaf.  The small number of studies on children who are hard of hearing suggest that they are at risk for delays in language, psychosocial skills, and academic achievement. However, most studies related to children who are hard of hearing were conducted prior to the implementation of universal newborn hearing screening. There is a critical need to examine the outcomes of a new generation of early-identified children with access to current clinical services and technology. The Outcomes of Children with Hearing Loss (OCHL) study was a longitudinal study conducted by investigators representing three primary sites. This talk will describe individual differences in early auditory experience, and the effect of inconsistent auditory access on language development in a sample of children who are hard of hearing. The results have important implications for determining risk and protective factors for this population.
+ Coffee, water, and pastries will be provided
Back to top »