DeLTA Center Roundtable - Kate Gfeller (University of Iowa)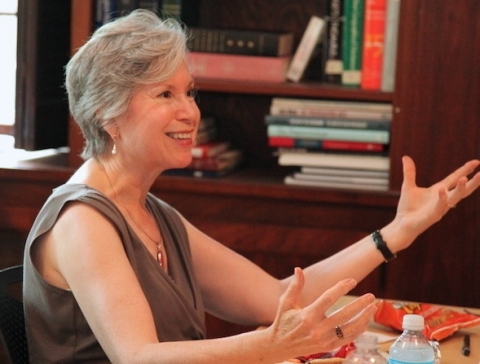 Friday, October 13, 2017 -

9:00am

to

10:30am
Professor Kate Gfeller, Director of Graduate Studies in the Music Therapy Program, School of Music, at the University of Iowa will be discussing her research with the DeLTA Center.
"As Principal Investigator for the Music Perception Project, she investigates musical perception and enjoyment by deafened adults who use a bionic inner ear called the cochlear implant, a project which is funded by the National Institutes of Health. Dr. Gfeller has also been involved in applied research and clinical protocols for aural rehabilitation of children and adults who are deaf or hard of hearing, and her work has been funded by the Office of Special Education and Rehabilitation. Other research investigating music therapy practices for adults with Alzheimer's Disease has been funded by the Federal Administration on Aging."
From the School of Music, University of Iowa, 1 September 2017.
https://music.uiowa.edu/people/kate-gfeller
+ Coffee, water, and pastries will be provided
Back to top »